thank you to everyone who attended & supported the 2019 mwm conference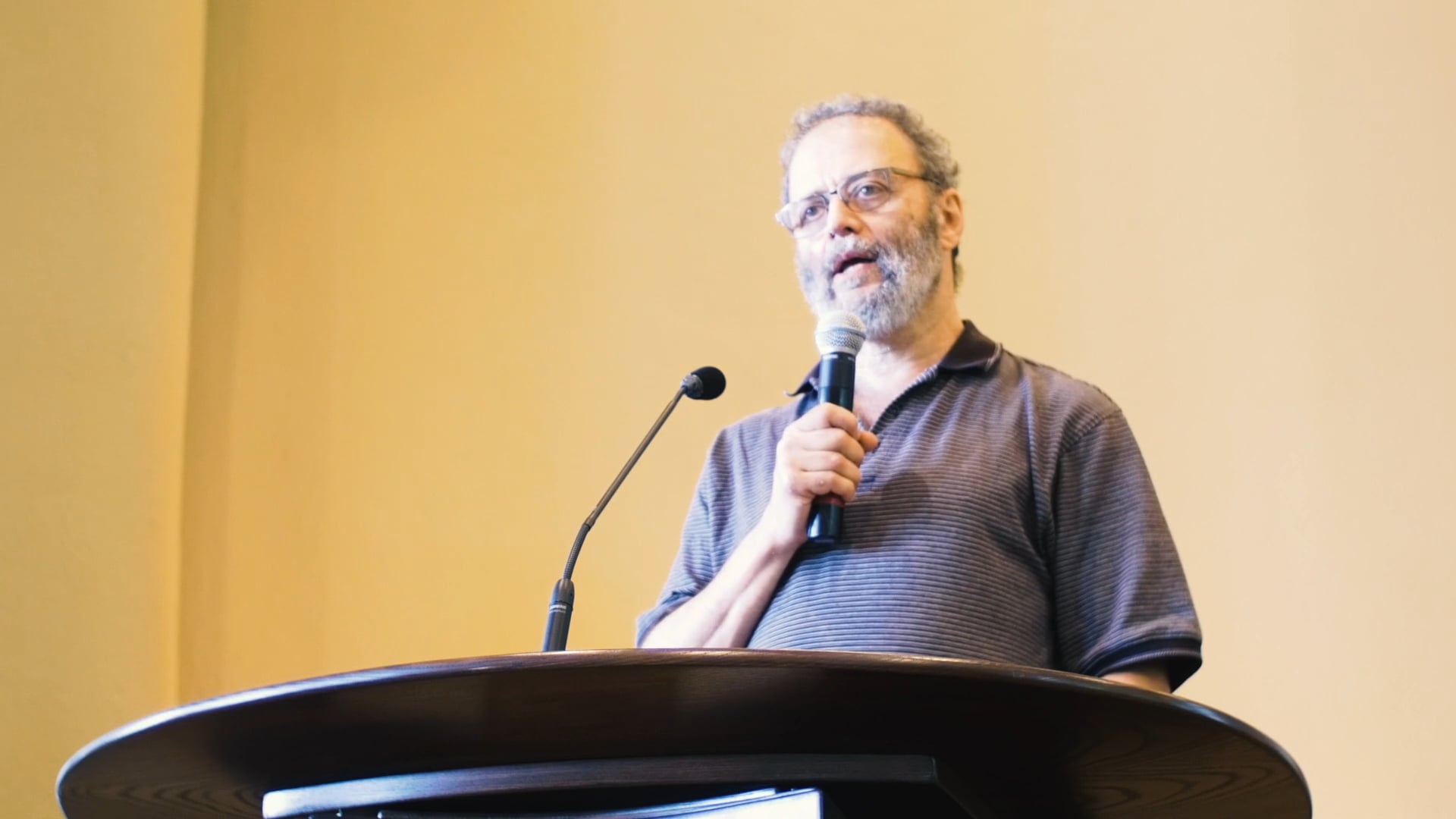 Ricardo Levins Morales at the 2019 MidWest Mixed Conference
Sun Yung Shin at the MidWest Mixed Conference 2019
Meet our presenters

& panelists
Table in the marketplace!
Ricardo Levins Morales describes himself as a "healer and trickster organizer disguised as an artist." His activism has included support work for the Black Panthers and Young Lords to participating in or acting in solidarity with farmers, environmental, labor, racial justice and peace movements. Increasingly he has come to see his art and organizing practices as means to address individual, collective and historical trauma. He co-leads workshops on trauma and resilience for organizers as well as trainings on creative organizing, social justice strategy and sustainable activism, and mentors and supports young activists. He operates, with a crew of co-workers, out of a studio/storefront gallery in south Minneapolis.
신 선 영 Sun Yung Shin, MFA, MAT, is a Korean adoptee and immigrant, born in Seoul and raised in the Chicago area. She is the author of poetry/essay collections Unbearable Splendor (Minnesota Book Award); Rough, and Savage; and Skirt Full of Black (Asian American Literary Award) (all published by Coffee House Press). She is the editor of A Good Time for the Truth: Race in Minnesota and co-editor of Outsiders Within: Writing on Transracial Adoption. Her bilingual (Korean/English) illustrated children's book is Cooper's Lesson. She teaches creative writing, and is a community cultural worker and facilitator, focusing on ending white supremacy and, with others, building a better world. She is the co-director of Poetry Asylum and is an emerging healing practitioner (biodynamic craniosacral therapy and Reiki). She lives in Minneapolis; more at www.sunyungshin.com.
HANA Worku
Say My Name: A reflective writing workshop
HANA is a writer, organizer, and technologist from the Twin Cities and currently based in Chicago. Her creative work often explores the contradictions of identity and politics. @hanawulu
Multiracial Student Union (MRSU)
Bridging Intergenerational Dialogue on Mixed Race Identity
Multiracial Student Union (MRSU) is a student group established at the University of Minnesota for individuals who identify as multiracial or as transracial adoptees. MRSU is a dialogue-based group that fosters community for multiracial students to connect and engage in thought-provoking conversations about the multiplicity of their identities. MRSU has facilitated numerous dialogues about navigating the intersections of multiracial identity in relation to gender and sexuality, family relationships, mental health, and more. The group is passionate about fostering a space for multiracial individuals to embrace the complexities, struggles, and blessings of their identities.
Keno Evol
Home As A Political Classroom: Let's Raise Radicals
Keno Evol is a poet and educator from Chicago Illinois raised in Minneapolis. He serves as the Founder and Executive Director of Black Table Arts and The Because Black Life Conference.
Evol won first Place in the 2017 Sonia Sanchez-Langston Hughes Poetry Contest. Evol has received the Verve Grant, the Beyond the Pure fellowship, The Emerging Writers Grant and The Spoken Word Immersion Fellowship for his work.
He has been published in Split This Rock, Radius Lit and Vinyl. Evol has performed, taught workshops and led professional development in Los Angeles, San Francisco, Detroit, Washington DC, Arkansas, Minnesota and New York. He navigates noting Patricia Hill Collins as she has stated "My work has always been bigger than my job"
Vincente Perez
Stories We Tell Ourselves to Live: Resistance through Narrative
Vincente is a performance poet, writer, and scholar with an interest in the way that artists use narrative to resist and challenge dominant stories that attempt to erase, subjugate, or enact violence on marginalized communities. His research focus on the ways that narrative and race work together to (re)produce the realities of racialization in America. Most recently, he wrote B(lack)NESS & LATINI(dad): a chapbook about the liminal and simultaneous experiences of being Black, Latino, light skinned, and a father of twins. He hosts workshops and performances throughout the U.S. with a central mission of underlining the role that narratives have in (re)shaping worlds, determining power, and if used strategically, fostering connections. More information can be found on his website www.iamsubversive.com.
Sharon Chang
Talking to Multiracial Kids About Race: For Parents
Sharon H. Chang is an award-winning writer, photographer, activist and educator. She is author of the critically acclaimed academic book Raising Mixed Race: Multiracial Asian Children In a Post-Racial World and her newly released memoir, Hapa Tales and Other Lies: A Mixed Race Memoir About the Hawai'i I Never Knew. Her writing has also appeared in BuzzFeed, ThinkProgress, Racism Review, Hyphen Magazine, ParentMap Magazine, South Seattle Emerald, The Seattle Globalist, AAPI Voices and International Examiner. Sharon was named 2015 Social Justice Commentator of the Year by The Seattle Globalist and 2016 Favorite Local API Author / Writer by International Examiner readers. In addition to being a social justice artivist, she is the proud mother of a 9-year-old and equity consultant with Seattle-area elementary schools. Sharon is currently working on her third book looking at Asian American women, gender, and race, to be co-authored with preeminent sociologist Joe R. Feagin.
Sarah Abdel-Jelil
Creative Movement Workshop
Sarah Abdel-Jelil is a Mauritanian-American filmmaker, dancer, and choreographer. Sarah graduated from Carleton College with a BA in Cinema and Media Studies. Growing up in eight countries in a mixed-race, interfaith household, she honed her ability to find home in liminal spaces.
Sarah's artistic practices live at the intersection of dance and time-lapse videography. She combines slow movement with time-lapse video techniques as an invitation for people to move with each other and the world around them. She has had the opportunity to teach creative movement workshops at Caldera Art Center (Sisters, OR), The Cowles Center (Minneapolis, MN), and Carleton College (Northfield, MN), exploring our connection to space, place, and one another.
Aziza Bisanz
50 Shades of White Panel: Reclaiming Our Wholeness
Aziza Bisanz (she/her) is a therapist in Minneapolis whose work centers around the experiences of multi-racial people, BIPOC, trans-racial adoptees, recent immigrants and queer and trans folx. Her experience includes work with individuals around healing lived trauma as well as generational and historical trauma and regaining personal and collective power and narrative. Aziza's maternal line descends from the SWANA region (specifically land that is now called Lebanon) and her paternal line descends from Ireland and land that is now called France. Aziza writes with the Mizna Arab Arts Writing Collective and is part of a larger collective of SWANA healers bridging ancestral homelands with currently
occupied land via work with plants.
Casey Budd
50 Shades of White Panel: Reclaiming Our Wholeness
Casey Budd, popularly known as 'CBUDD', is a multi-faceted content creator. Casey is known for her sense of fashion, health conscious wisdom, adventurous travels, and cultural identity topics. These various subjects can be found mainly on her YouTube channel which currently has around 50,000 subscribers and over 5.4 million channel views.
She currently resides in Atlanta, Georgia working full-time as a creative entrepreneur.
Jna Shelomith
50 Shades of White Panel: Reclaiming Our Wholeness
With roots stretching from North Africa and Eastern Europe, Jna Shelomith comes from a 6,000 year tradition of using poetry to tell important news. She's been a riot grrrrl guitarist, street-based outreach worker to homeless youth, and college lecturer: always addressing complex community challenges by gathering the people, ideas, knowledge and leadership necessary to craft and implement community-driven solutions. As a Mizrachi badass, Jna brings her passion for equity, healing and justice to her paid work in local government.
Olivia Levins Holden
50 Shades of White Panel: Reclaiming Our Wholeness
Olivia Levins Holden is a queer, mixed Puerto Rican muralist, organizer, mixed media artist and arts educator, born in and residing in Minneapolis, Minnesota. She devotes much of her time to facilitating, creating, and collaborating on murals. Her work translates community conversations and people's history into collaborative public art, explores healing through expression of complexity, duality, and her own experience of multiple identities, lineages, languages, and places. She strives to explore many ways the arts can tell our stories, plant seeds, and combat toxic narratives and decolonize through truth-telling. Olivia is one third of Studio Thalo, a small collectively-run art studio in Minneapolis that opens its doors to artists and organizations at the intersection of arts and collective liberation. She enjoys summer thunderstorms, sharing meals and being outdoors, laughing til her tummy hurts, and generating beauty with others.
Erica Jo Vibar Sherwood
50 Shades of White Panel: Reclaiming Our Wholeness
erica jo is a dance & music artist based in the Twin Cities. much of her work revolves around connection to home(s), motherland(s), reclamation, connection to earth & the many layers of borderlands. tlazokomahtli/endless gratitude to those who have shaped her understanding of mixed identity today and to those who have always seen her wholeness, with extra love to her gram & abuelito for their ever-revolving door to a very important home.
Lola Osunkoya
A Deep Dive on Neither/Both: Exploring and Expanding Your Identity
Lola Osunkoya is a licensed psychotherapist and owner of the counseling practice, Neither/Both LLC. She primarily works with People of Color with a focus on Mixed Race, Transracial Adoptees, and Queer and Trans Indigenous and People of Color (QTIPOC). Lola completed a Masters in Clinical Counseling in 2012, where she wrote a thesis on the identity development of Mixed Race people. Healing from the damaging impact of racism is a central theme of her work. As a facilitator, Lola has created racial identity-based content for the University of Minnesota, La Semana Culture Camp, South High School, MidWest Mixed, and Lyn-Lake Psychotherapy and Wellness. She has been featured as a guest on Mixed Race Radio and MPR News with Angela Davis, wrote the forward for Love Imagined, a Mixed Race Memoir, by Sherry Quan Lee, and facilitated interviews for the Within, Between, Beyond exhibit debuting at the 2019 MidWest Mixed Conference. She currently serves as the Director of Programming for MidWest Mixed.
Jenae Herron
"Mixed Kids Are Gonna Save The World!" – Let's Disrupt This Single Story Together!
Jenae Herron is a Family Support Specialist at the YMCA of the Greater Twin Cities, Youth Intervention Services, and is trained in Family Social Science. She has facilitated numerous conversations on identity, the multiracial experience, and personal leadership. She also helped found the Multiracial Student Union at the University of Minnesota, Twin Cities.
Orkideh Mohajeri
"Mixed Kids Are Gonna Save The World!" – Let's Disrupt This Single Story Together!
Orkideh Mohajeri is an Assistant Professor of Higher Education at West Chester University in Pennsylvania. In 2017-2018, she conducted her dissertation research with 20 undergraduate and graduate students who identified as mixed, multiracial or transracial. She now continues this line of inquiry in Chester County, PA. Orkideh was trained in appreciative inquiry at the University of Minnesota, Twin Cities.
Nick Davis
The Imminent Multiracial Apocalypse!
Nick Davis is a concerned citizen with fluctuating interests, currently spanning mind-bending Sci-Fi, DuBois, live music and hair care routines. He has worn multiple hats, working as a tech consultant, teaching about and building sustainable urban farms, and coaching middle school basketball. Passionate about using youth voices to identify intersections of pressing societal issues and turning resulting conversations into action, Nick has worked with a litany of organizations to develop and facilitate programs to empower young people to drive change in their communities. In 2016 he started a company to collaborate with musicians, community leaders and designers to help them promote themselves and social justice causes through their art. He hails from Los Angeles and is currently finishing his bachelors at Northwestern University, where he studies sociology and computer science.
Sierra Asamoa-Tutu
Trauma, Resilience, and Parenting in Mixed Families
Sierra Asamoa-Tutu is a mother, advocate, and mental health professional in Saint Paul, Minnesota. She grew up near Gallup,New Mexico as the daughter of a Dutch American mother and a Diné (Navajo) father. She is the descendent of survivors of both colonizers and colonized people and sees this identity as a critical opportunity to hold space for healing historical trauma. Sierra earned a B.A. in Global and Intercultural Studies from Calvin College in 2006, and a Master of Social Work from the University of St. Thomas and St. Catherine University in 2013. She has been practicing clinically at the American Indian Family Center as a Healing Generations Therapist since 2014, and also enjoys being part of healing movements in the broader community. She views the world as deeply connected and hopes to positively impact others through healing work and education.
Erin Sharkey
Mixed Race Narratives in Pop Culture
Erin Sharkey is a writer and cultural producer based in Minneapolis. She is the co-founder of an experimental arts production collective called Free Black Dirt. Erin has been awarded the Bell Museum of Natural History Artist-in-Residency, Loft Literary Mentor Series mentorship, VONA fellowship, Jerome Travel and Study grant, Coffee House Press in the Stacks Artist-in-Residency, and Givens Foundation for African American Literature fellowship. Her work as appeared in Brooklyn Quarterly, Paper Darts, Walker Sightlines, and Primer magazines, and the Walk Towards It and Queer Voices: Poetry, Prose and Pride anthologies. In 2019, She was awarded the Minnesota State Arts Board Artist Initiative grant, and is currently producing Sweetness of Wild, an episodic web film project, and teaching with The Loft Literary Center and Minnesota Prison Writers Workshop.
Julie Jong Koch, MSW, LICSW
How Identity Development Impacts Mental Health, Moderated by Lola Osunkoya, MA, LPCC
Julie Jong Koch, MSW, LICSW, is a clinical social worker, psychotherapist, transracial/transnational Korean-adoptee, adoptee rights advocate, and queer person of color. Her work focuses on supporting and helping her communities find their own strength and resilience in the midst of trauma and oppression. She is owner of Roots Therapy & Consulting, co-chair of Network of Politicized Adoptees (NPA) and a former steering committee member of Adoptee Solidarity Korea (ASK). She returned to live in Seoul, Korea from 2010 to 2012 as an act of self-discovery and self-love. This experience set the foundation for the work that she does. She is honored to be a part of her community's ever-progressing adoption and identity discourse.
Maria h Olvera
How Identity Development Impacts Mental Health, Moderated by Lola Osunkoya, MA, LPCC
Mariah Olvera is an outpatient therapist at CARE Counseling where she enjoys working with clients childhood through adulthood, including individuals, families, and couples. Her work focuses on helping clients tell their story through understanding how their identity shapes their experiences. Through her own experiences as a multiracial woman, Mariah became interested in studying identity development. She received her Bachelors in Psychology from Temple University, which focused on developmental psychology. Mariah returned to Minneapolis and is currently working towards her Doctor of Psychology in Counseling Psychology from Saint Mary's University of Minnesota. She has always felt drawn to helping others understand the experiences of multiracial individuals and her dissertation focuses on exploring these experiences. Outside of work and studies, she likes to be with her family and spend time outside as much as possible.
Dr. Katie Lingras, PhD, LP
How Identity Development Impacts Mental Health, Moderated by Lola Osunkoya, MA, LPCC
Dr. Katherine (Katie) Lingras is an Assistant Professor and Licensed Child Psychologist in the Psychiatry Department of the University of Minnesota, where she specializes in early childhood mental health, emotional/behavioral regulation concerns, and dyadic (parent-child) treatment for children who have experienced trauma. Her clinical work and research is focused on social-emotional development and building the capacities of the adults who care for them. Dr. Lingras directs the Psychiatry Department's Early Childhood Clinic, which provides assessment and outpatient parent-child treatment, and also works within the community providing mental health consultation and professional development training in early care and education settings and primary care clinics. Dr. Lingras is a certified group leader in the Incredible Years Teacher Classroom Management training and has led child, parent, and teacher groups, and provided mental health consultation for HeadStart/preschool programs and school districts around the country. Dr. Lingras completed her undergrad and co-terminal Master's degrees in Psychology at Stanford University and her doctoral work at the University of Minnesota's Institute for Child Development. Outside of work, Dr. Lingras enjoys singing in a community choir, running, and exploring Minnesota's lakes and trails.
Ed Morales, MPP, MSW, LICSW
How Identity Development Impacts Mental Health, Moderated by Lola Osunkoya, MA, LPCC
Born in Seattle to a Puerto Rican father and a mother of german descent, Ed Morales grew up thinking he was all white. In 2011, Ed moved to Minneapolis, where he began to understand the multiple identities presented by his mixed race background. A convert to Islam and the parent of two transracially adopted daughters, Ed works with the Department of Human Services as a Child Welfare Foundations Trainer, Children's Minnesota as a Social Worker, and is the founder of Socorro Consulting, which aims to create solutions to persistent disparities in school discipline and mental health care in MN and beyond.
Takawi Peters
Tuning into your Chakras
Takawi holds a Bachelors of Individualized Studies in African & African American Studies, Asian Languages & Literatures, and Dance. Her coursework and social justice activism instilled the value of learning about one's cultural ancestry in order to support a positive sense of self-esteem and the belief that arts integration within education will bolster academic achievement. She has worked and served in a variety of K-12 educational roles for almost 20 years.
Depending on where in the country you are from, Takawi generally reads as Indian-American, but in fact she is a second-generation American with Guyanese ancestry. Her father is Black and Chinese father (Catholic) and her mother, West Indian (Muslim). She also has three siblings that are also mixed, Native American, Mexican, and White. Takawi was excited to attend and honored to co-present for the first Midwest Mixed conference and looks forward to offering another workshop this year as an extension to her first on self-care.
In her downtime, Takawi enjoys making apothecary products, offering beauty services in her beauty room, biking to lake Nokomis to watch sunsets, earthing, making plant-based food, sharing spiritual practices, and daydreaming about Van Life.
Vanessa Tu
You Are Enough
Vanessa Tu (Improviser and piano player) found her "voice" through improv and storytelling, Vanessa TAs at HUGE and is in various shows throughout the improv scene.
Monika Hetzler
You Are Enough
Monika Hetzler is an improviser and comedian. Has participated and facilitated discussions on race and equity and inclusion, but also really loves connecting these ideas to creativity. She loves using her agency as a comedian to call structures out and views comedy as a shield, but also a suture.
Elizabeth Council
You Are Enough
Elizabeth Council has been studying and performing long-form improv for 10 years. She can mostly be found at HUGE Theater, an improv theater located in Uptown Minneapolis. She co-produces the Our Cities On Our Stages symposium, which is a weekend-long annual event focused on issues of diversity and inclusion in the Twin Cities comedy community.
Eleonore Wesserle
Mixed Folks who get read as white: Reading Ourselves
In both her personal and professional life, Eleonore invites people into fiercely generative spaces to imagine themselves, their futures, and their communities into a time of shared liberation. As a white-passing mixed-race queer woman of Black and German descent, Eleonore lives in the complexity of multiplicity and solidarity as she supports communities to build what we need to work more generously and more robustly towards justice. As a narrative strategist with Dreams to Power, Eleonore guides individuals and organizations to use strategic communications to harness their dreams and create transformative social change.
Mahogany Plautz
Mahogany became a hairstylist in 2000 but had been learning about her hair as a kid. With the help of her mama's best friend and hairstylist she learned how to best take care of her hair. Inspired by all that she could do to help people love their hair, she travels on behalf of Paul Mitchell educating stylists all over the world. Carving out a space for practical education mixed with social awareness is her main focus and looks forward to being a bridge between communities.
Ebony Davis
Co-Owner of Alabaster to Onyx Salon and stylist since 1998 Ebony knows her way around a curl! For a long time, straight was the only way to wear your hair. Many women of color had no idea what their own hair texture was because chemical straightening is just what we did. Ebony encouraged so many of my clients to ditch the relaxers and learn to love their natural hair. Embracing one's natural texture is part of the journey to embracing oneself. Love who you are!
Daisy Giles-U'u
Daisy's identity as a woman of color with varying backgrounds and cultures, her education in fine art and in black history, life as a mom, all inform her priorities as a stylists and her unique approach to hair. We all know the struggle that many curlies/naturals face in finding a stylist who understands their texture. In her studio, In Full Bloom, she prides herself on not only in helping clients to feel beautiful when they leave, but to have the knowledge to recreate the looks at home.
Fiona Burr
Growing up in a multicultural household Fiona has to navigate in 2 different worlds. Her life experiences coupled with her incredible talent has shaped Fiona's ability to share her knowledge and expertise with stylists and clients alike. Fiona has been the proud owner of Head to Toe Salon in Minneapolis since 2007 and houses stylists confident with all textures of hair.